Psychology, Introduction to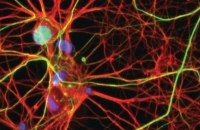 Overview:
This course offers students an engaging introduction to the essential topics in psychology. Throughout this study of human behavior and the mind, you will gain insight into the history of the field of psychology, as well as explore current theories and issues in areas such as cognition, motivation, and wellness. The course has been updated to align with DSM-5.
The importance of scientific methods and principles of research design is emphasized throughout this course and presented in a way that will enrich your study of individuals as thinking, feeling, and social beings.
This course is part of our Community College (CC-OLI) series. Although courses in this series are particularly well-suited to the needs of introductory community college courses, the course materials have been used successfully by learners and educators at a broad array of institutions.
Additional Course Details
Topics Covered:

Research Methods; Brains, Bodies, and Behavior; Sensing and Perceiving; Learning; Memory; Language; Intelligence; Lifespan Development; Emotion and Motivation; Personality; Psychology in Our Social Lives; Wellness; Psychological Disorders; Treatment; and Consciousness.

Estimated Time to Complete Course:

This course is designed to be equivalent to one semester of college level Introductory Psychology. To finish the entire course, it will take approximately 14 weeks, assuming you do about one unit per week.

Course Last Updated Date:

August 2015
In-Depth Description
This course is designed to cover the fundamental topics in Psychology. Its consists of 16 units, each having an average of four modules. The content of each module is driven by a set of student-centered learning objectives.
Along with expository text, videos, animations, interactive exercises, and self-assessments form the framework for students to actively discover, acquire, and personally relate to the concepts and ideas offered in this course. For example, students will actively encounter material through "Learn By Doing" activities that facilitate and support learning with hints and immediate, targeted feedback. Coupled with these activities are "Did I Get This?" self-assessments that give students the opportunity to gauge their understanding of the material. Each module ends with a graded assessment.
All of the learning activities, self-assessments, and graded assessments feed data to a Learning Dashboard which the instructor can use to analyze information regarding students' mastery of the subject matter in terms of the learning objectives.